Over 25 Years Of Making Excellence
Share Machine, Inc. began in 1994 with a vision, a vision to provide our customers with the finest in machined parts built with reliability and excellence without compromise.  Located in Aurora, Illinois, we continue to grow with an emphasis placed on the customer requirements and the quality control we maintain through our process. Our success is attributed to our experienced machinist, state of the art equipment, and our capability of manufacturing special request items, and also providing fixturing to meet all your large or small machining needs.  We are dedicated to offering you the finest possible custom machined products available and service detailed to meet even your toughest specifications.
With over a decade of company experience and more than 100 years of combined personnel know-how, Share Machine Incorporated maintains high standards of Quality, Service, and Customer Satisfaction.
We can precision machine parts according to your print specification. We can also reverse engineer your provided parts. With a variety of CNC and manual machines, we are able to provide breakdown work, small run, or production quantity jobs to accommodate our customers' needs.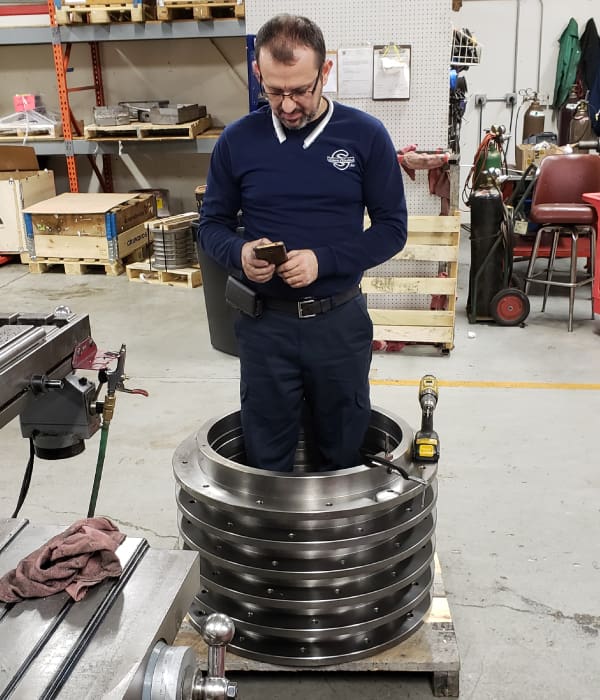 Our mission is clear: To be the best in serving your machining needs; whatever it takes, God helping us. We aim to provide consistent accuracy – done right the first time and always on time!
Our Customer Service and Estimating Department welcome your quotes, as well as any inquiries you may have on our services, capabilities, or specific areas of concern.