Share Machine's
Quality Standards
ISO 9001:2015 Certified
Share Machine maintains a strict Quality program in accordance with ISO 9001:2015. We have a state of the art Quality Laboratory with CMM's, Optical Comparator. We also maintain a strict calibration program for all hand gauges used in the lab and in the shop. All controlled by our Quality group. Share Machine's quality program also requires that in-process inspection be done at each operation by the machinist. This is audited and verified daily by our QC technicians who do random sampling. Each department has a head programmer who facilitates all aspects of manufacturing including programming of the CNC machines, inspection and all in-process documentation, and quality. This commitment to quality provides you the customer, the best machined product possible.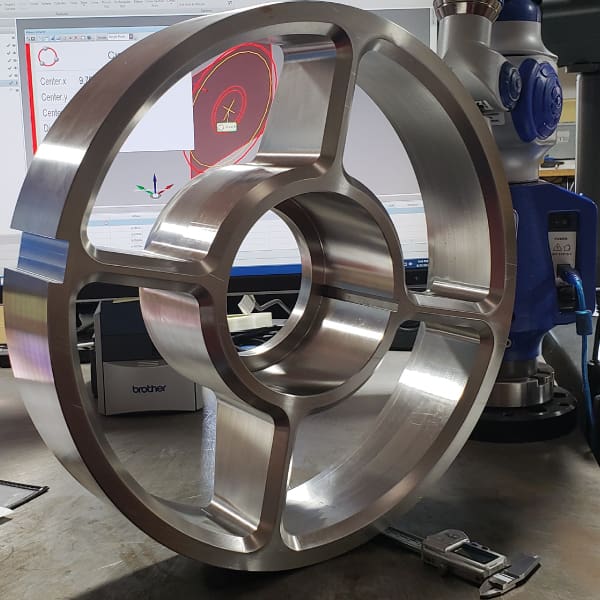 Share Machine's commitment to quality begins as soon as a PO is received and material is ordered. Once material arrives, CMTR's are reviewed by material handler to make sure material is compliant to customer specification. Heat codes are then matched to job traveler to ensure trace-ability throughout the manufacturing process.
All orders are carefully inspected for each manufactured operation. Share Machine checks the first piece of every operation, as well as random sampling throughout production. Every order is accompanied by an inspection report, verifying that all specifications were met.
Our state-of-the-art machinery ensures accuracy of all operations by utilizing CNC controls. Our machining centers feature Renishaw touch probes and tool setters that guarantee consistent part accuracy. All Renishaw touch probes are calibrated weekly to guarantee precise machine performance.
All bodies are checked on a Coordinate Measuring Machine (CMM). Customers may request CMM inspection reports on each order.
Our DNC computer server stores, and can send part programs to machines throughout our facility. This assures that reordered parts match previous orders exactly.
At Share Machine, we have low employee turnover. Our staff is experienced, efficient, well trained, and committed to producing a high quality product.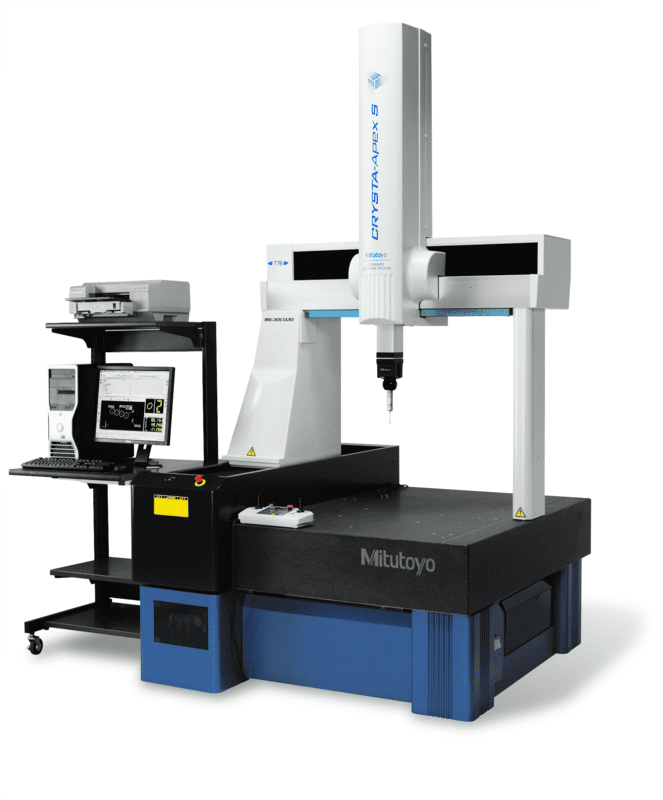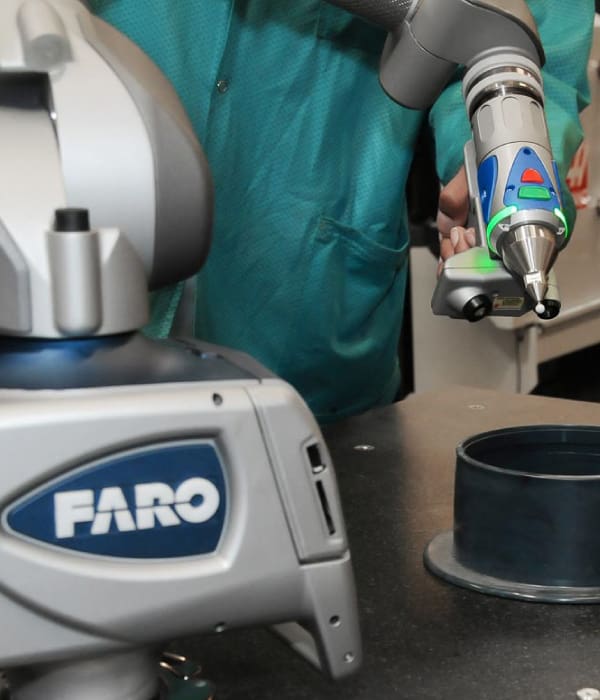 The World's Most Trusted Source For 3D Measurement
The Measure of Success
The FaroArm is a portable coordinate measuring machine (CMM) that allows manufacturers easy verification of product quality by performing 3D inspections, tool certifications, CAD comparison, dimensional analysis, reverse engineering, and more. The all-new FARO Edge is the most advanced, state-of-the-art FaroArm ever produced.
With the ScanArm, the addition of the FARO Laser Line Probe to the FaroArm adds unparalleled non-contact 3D scanning capabilities for detailed measurement of surface form, making the ScanArm the perfect combination of a contact and non-contact portable CMM.